2014 Annual Report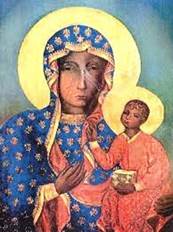 "NA STO DWA"
RAPORT ROCZNY /Annual Report of St. Mary's Polish Parish
Presented at the Annual General Meeting on May 31, 2015 – during our year of rebuilding
PLEASE NOTE: Financial Report is presented as another document, also for review and discussion at the Annual General Meeting.
OD NASZEGO PROBOSZCZA/ Message from our Pastor
May 20, 2015
Dear Friends                                                                                                 
The past year has been a very tumultuous time for St. Mary's Polish Parish. The loss of our beloved and venerable old church struck deeply into our hearts. Many of you were baptized, received First Holy Communion and Confirmation in that old church. Many of you were married there and had your own children and grandchildren baptized there. In truth, the building was a part of you. However, while buildings come and eventually go, our Faith in God and His Providence remains strong. For this is God's gift to any parish – Faith. It is the gift of Faith which makes a group of people into a parish.
Now, we are preparing to erect another House of God, a new St. Mary's Polish Church. I want to congratulate all those who have been working so diligently in dealing with insurance companies, architects and trying to find suitable adornments and furnishings for the new church. Rest assured, with God's grace, a new St. Mary's Polish Church will be ours! While we should never forget our past, we should also look to the future.
May God bless each and every one of you and may God bless St. Mary's Polish Parish.
Father Paul Murphy
Pastor
"NA STO DWA" – Moving Into a Year of Rebuilding
We began our 102nd year with a tragic fire. But we have stayed together as a parish. We have continued to pray together, to work together, to serve the community together, to help each other and all whom we meet. With God's will, and through the intercession of Mary, may it always be so. The next year will be a year of rebuilding, a year of hope. "Na Sto Dwa" is a Polish expression meaning exceptional, as in exceptionally positive.
A NOTE ON REBUILDING ST. MARY'S POLISH CHURCH
Through our full-parish meetings with architect Gary Hanley, a design for the rebuilding has been completed. We are waiting for the completion of the insurance settlement and making submissions for municipal and provincial approvals. This has been a positive process to date. A special thank you to the Fund-raising and Sacred Art and Objects Working Groups, which are working very hard. Up-to-date information will be provided at the Annual General Meeting.
NOTES FROM THE RADA AND VARIOUS CONTRIBUTORS ON PARISH MINISTRIES AND ACTIVITIES OVER THE PAST YEAR
OUR MINISTRIES
We have been very blessed with strong contingents of Eucharistic Ministers (6), Polish and English-language lectors (12), ushers (8), greeters (please see below).
Our religious education ministry assists in preparation for sacraments and catechism/Polish-cultural sessions after Mass.
OUR CHOIR
We continue to be exceptionally well represented by our choir, the only Polish-language choir in Cape Breton. Through our choir, we have been uplifted with some truly beautiful and inspiring, not to mention timeless, hymns. The choir has made a special effort to share the words and meanings of these hymns with the whole congregation.
Our choir also represents us at events in the community, such as the recent joint concert with the Cape Breton Chordsmen.
CANONIZATION OF POPE JOHN PAUL II
On Divine Mercy Sunday, 2014, our church hosted a beautiful special liturgy and reception to celebrate the canonization of St. John Paul II. Many thanks to parishioners for the images you shared of our parish's special connections with the Holy Father.
OUR UNIQUE CUSTOMS
The parish has worked hard to maintain the many unique and spiritually compelling Polish customs, including those associated with holidays and feast days. These include customs associated with Christmas and Easter, Novena to Our Lady of Czestochowa, Swiecenie Pokarmow Wielkanocnych, Boze Cialo, Divine Mercy,  and various special feast days. We have worked hard to incorporate the language and practices of special significance to what we do.
OUR SERVICE PROJECTS
We continue to expand our outreach and service, including:
Habitat for Humanity: We hosted meetings of the inter-faith group (representing diverse denominations and cultures) to assist Habitat for Humanity. On August 2, 2014, our church was the headquarters for a unique community fund-raising event called "Pier Pursuit." We have worked with our faith communities to develop a board game called "The Pier," (fund-raiser), which will be launched at the Polish Village Hall on July 9.
Kolonia Immigrant Heritage Parkette: We have been involved in this initiative, spearheaded by the Sydney Architectural Conservation Society. This will include a new kapliczka (shrine), made by blacksmiths. We expect completion by the end of June. Some of our youth will be involved in the painting.
Loaves and Fishes: We take regular food-bank collections for Loaves and Fishes.
Community Garden: Produce was used for our community feasts and for Loaves and Fishes, which received the fresh produce with gratitude.
Ukraine/Caritas Polska Project: Through Caritas Polska, we connected with the Polish parish in Lviv, Ukraine, and collected much-needed items for a disadvantaged family. We received a touching thank you note from the Pastor.
POLISH LANGUAGE CLASSES AND WORKSHOPS
Our Polish language classes have been going very well. Many thanks to Edyta Baczyk, our instructor. Some of the classes have been hands-on workshops, such as preparing Polish Easter baskets. There was also positive media coverage about the classes.
DOŻYNKI – POLISH HARVEST FESTIVAL
This October festival, with many activities and a large crowd, was very successful. The interior Polish Village Hall venue was well received. Thanks again to the Pogoria Polish Folk Ensemble and the many parishioners who assisted.
FUND-RAISING
Sadly, the incredible effort of the parish – through the major auction (with thanks to auctioneer Larry MacLean and Bernie Paruch for all their advice) – did not result in the roof being completed due to the fire. We will ensure, however, that donors' names (including memoriam contributions) are recognized on a plaque in the rebuilt church.
On the operating side, thanks to the generosity of parishioners and friends, the parish remained in a healthy position. Please see the financial report and presentation at the Annual General Meeting.
On May 3, 2014, we unveiled the Cape Breton Polish tartan in a special ceremony with Mayor Cecil Clarke. The beautiful design, the product of collective work by our parishioners over a period of months, is owned by our parish and proceeds go to our parish.
POLSKI PIĄTEK
The parish started an after-work gathering most months called "Polski Piatek," which includes a chance to practice some Polish words and songs. Sometimes, this was combined with special presentations, such as the presentation of an Avro Arrow print signed by pilot Jan Zurakowski, presented in November by Barry Sheahy. Many thanks to the Pogoria Polish Folk Ensemble and to everyone who has helped with this.
HOSPITALITY REPORT
This is to let the team of the hospitality committee know what a pleasure it has been working with you this past year. You certainly have shown excellent dedication and great support.  Not only do I appreciate your help, the parishioners of St. Mary's Polish Church recognize the hard work that has been done behind the scenes. Now I am asking for a favour!   Anyone who can offer any assistance, please feel free to come and help whenever you can, with the building of our new church and new kitchen.  St Mary's being a very active parish will continue to be quite busy as in the past, therefore we request your continued involvement and support. I can only sincerely extend a heartfelt Thank You to all. Thank You is such a tiny word but it has a big meaning. (Dziekujemy) -- Peggy Ryba, Member of the Hospitality Committee
ST. MICHAEL'S POLISH BENEFIT SOCIETY REPORT
The St Michael's Polish Benefit Society continues to play a significant role in cultural preservation and community development. In the past 12 months, the Society has provided space to local community groups like Whitney Pier Youth Soccer and Habitat for Humanity free of charge. The Society has also been the venue for the parish's "Polski Piatek" (Polish Friday), which gives an opportunity for anyone interested to learn and share in our culture and language. At one such Piatek, Barry Sheehy a local businessman and author, donated to St Mary's Polish Church a rare autographed print of the Avro Arrow signed by test pilot Jan Zurakowski.
When fire destroyed our beautiful St Mary's last fall, the St. Michael's Hall was there to provide a space for all of us to find solace in each other, and then hope. Thanks to the energetic efforts of Society member Nicole Baker, we have hosted a St Patrick's Dance and a "Downton Abby" tea party with profits going to help with the rebuilding of our new church.
The St Michael's Society would like to take this opportunity to thank hall manager Bernie LaRusic and non society members Henry Baker and Lenny Wludyka for their tireless efforts to promote, preserve and maintain our hall.
The St Michael's Polish Benefit Society exists because of you and can only continue to exist because of you.  If you or anyone you know would like information on becoming a member or to volunteer some time please speak to any one of our dedicated society members. Bóg zapłać.
Submitted by Tony Melski, President, St. Michael's Polish Benefit Society
GREETERS' REPORT
Witamy, Welcome!
This is the message that we convey as greeters. Whether you are a parishioner, visitor or guest, our goal is to ensure that you are warmly received and feel genuinely welcomed.
Throughout the past year, the committee has been actively involved in parish life, happily serving our parish. We have sincerely enjoyed meeting and greeting everyone who has gathered together with our parish in celebration.
From November 29th, 2014, to present day we have increased our number of greeters at our weekly Sunday Masses from two to four persons. This was to ensure that we continue to foster the message of welcome to everyone with a kind word, warm smile, firm handshake or hug, also offering assisstance or direction when needed while passing out our parish bulletin.
Our members have had the pleasure to serve at many specilal eventsand sacred celebrations. In April, during the blessing of the Easter baskets, we distributed a colorful array of tulips; at the Divine Mercy Liturgy, participants received carnations. In June, prior to the Boze Cialo / Corpus Christi Liturgy, we presented red and white carnations to parishioners and visitors. In December, we welcomed the community and gave out song sheets for the lighting of the Christmas tree ceremony. And in February, we were in attendance for Ash Wednesday Mass.
Members have also been asked to be liaisons, informing Father Paul or Rada when fellow parishioners share names of anyone who is ill, in hospital or housebound.
St. Mary's Polish Parish continues to be very blessed with this wonderful, devoted group of volunteers and we are truly thankful. Our members are Marjorie Ardelli, Shirley Ardelli, Victoria Aucoin, Stephanie Black, Dianne & Elie Blondin, Mary (Micka) DiPenta, Teresa Fagan, Carolyn Kiley, Patricia Kiley, Toni LaRusic, Janina MacCormack, Joan Mosher, Peggy Ryba, Catherine & Herb Tucker, and Anna Wesolkowska. Absent due to illness, missed and in our prayers, is greeter Dorothy Rozeluk.
The Greeter committee continues to look forward to welcoming one and all. Why don't you consider joining our committee?
- Submitted by Marjorie Ardelli & Carolyn Kiley